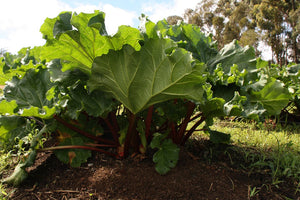 May Garden Tips
It's starting to cool down so now is the time to make sure your outdoors is ready for winter - mulch and compost gardens and trees and insulate your worm farms.
Plant winter vegetables such as brassicas, beetroot and silverbeet, plus rake leaves off your lawn.
In the Veggie Patch
Worms can be sensitive to cold - Rugs and old blankets are great for insulating worm farms
Green crops such as lupins should be cut off at knee height -trim them into lengths of 15cm. Leave on top of, or cover with soil to break down
Plant raspberries, currants and rhubarb crowns plus, get some colourful crops going such as mixed Swiss chard
It's not too late to plant brassicas - cabbage, cauliflower and broccoli, as well as beetroot and spring onions.
The Rest of the Garden
Remove spent foliage of perennials and layer compost around them and other plants in the garden
Leave blooms on roses and hydrangeas, they should not be pruned until July and August
Plant out winter flowering annuals such as cyclamen, polyanthus, stock and primulas. Polyanthus love a dressing of dried blood once or twice over winter
Autumn colour is a beautiful thing on exotic trees. In warmer climates oaks, maples and liquidambars offer best colours
Add a layer of mulch - it's like a 'blanket' for your garden and helps your soil retain warmth.
Lawns
Rake up leaves off the lawn - if they lie there, they intensify the moisture on the lawn and promote disease