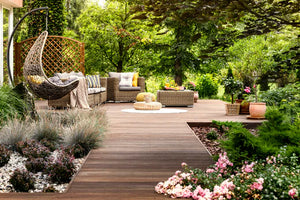 2023 - What's hot in landscaping for NZ gardeners
At Central Landscape Supplies we've seen an explosion in interest in gardening and landscaping while people have been at home these past two years. Read on to find out the key trends we're expecting to see in New Zealand gardens in 2023.
The Garden Sanctuary
Photo courtesy of sunset.com
With lifestyle changes such as work flexibility, chilling out and staying at home more, there's been a focus on the outdoor space at home, whereas previously people left their houses more often. We expect to see outdoor spaces turned into garden sanctuaries, offering a tranquil enclosed space for stress relief and peaceful reflection amongst nature.
Key design elements: an enclosed area, soothing textures of foliage and pebbles, muted colours & water features
Relaxed Abundance
Photo courtesy of sunset.com
Minimalism in landscaping is often seen in properties being prepared for sale. Clean lines, tidy edges and structured planting are all features of this approach. As house prices ease this year, we predict more homeowners will stay put, and gardens will become more relaxed and abundant. The maximalist style is all about flamboyance, bright colours, and bold designs. No need to separate edibles from ornamentals – you can mix and match as you please! Edible plants have their own beauty, and there are many benefits from companion planting alongside flowering plants. The focus will be on landscaping that brings pleasure, rather than just curb appeal.
Key design elements: Overflowing foliage, curved lines, bold design statements
Bring the inside out
Photo courtesy of www.secondnature.co.nz
Make your garden the perfect place to hang out by adding the best features from inside your house. Pizza ovens, BBQs and fire pits help provide a focal point for a comfortable outdoor room. Add some quality outdoor furniture, feature lighting and a sound system, and you're cooking with gas …or firewood! Of course, you can also do the opposite and bring more nature into your house through hanging baskets, balcony gardens and windowsill herb collections.
Key design elements: Attractive paving, sleepers for seating, and vertical structures to define the space
Minor dwellings
Photo courtesy of stuff.co.nz
If you have enough space, a backyard sleepout, tiny house, or a minor dwelling can provide many benefits: a separate home office, a guest house or somewhere to send the teenagers are a few possibilities. Due to the relaxation in council rules, we expect to see more of these structures appear around Auckland. Good landscape design can help integrate these small dwellings into the environment, whether it's paving and pebble paths or sleeper retaining walls to create level sites.
Key design elements: gravel or pebble paths, paved patios, raised garden beds that hide building foundations
Back to basics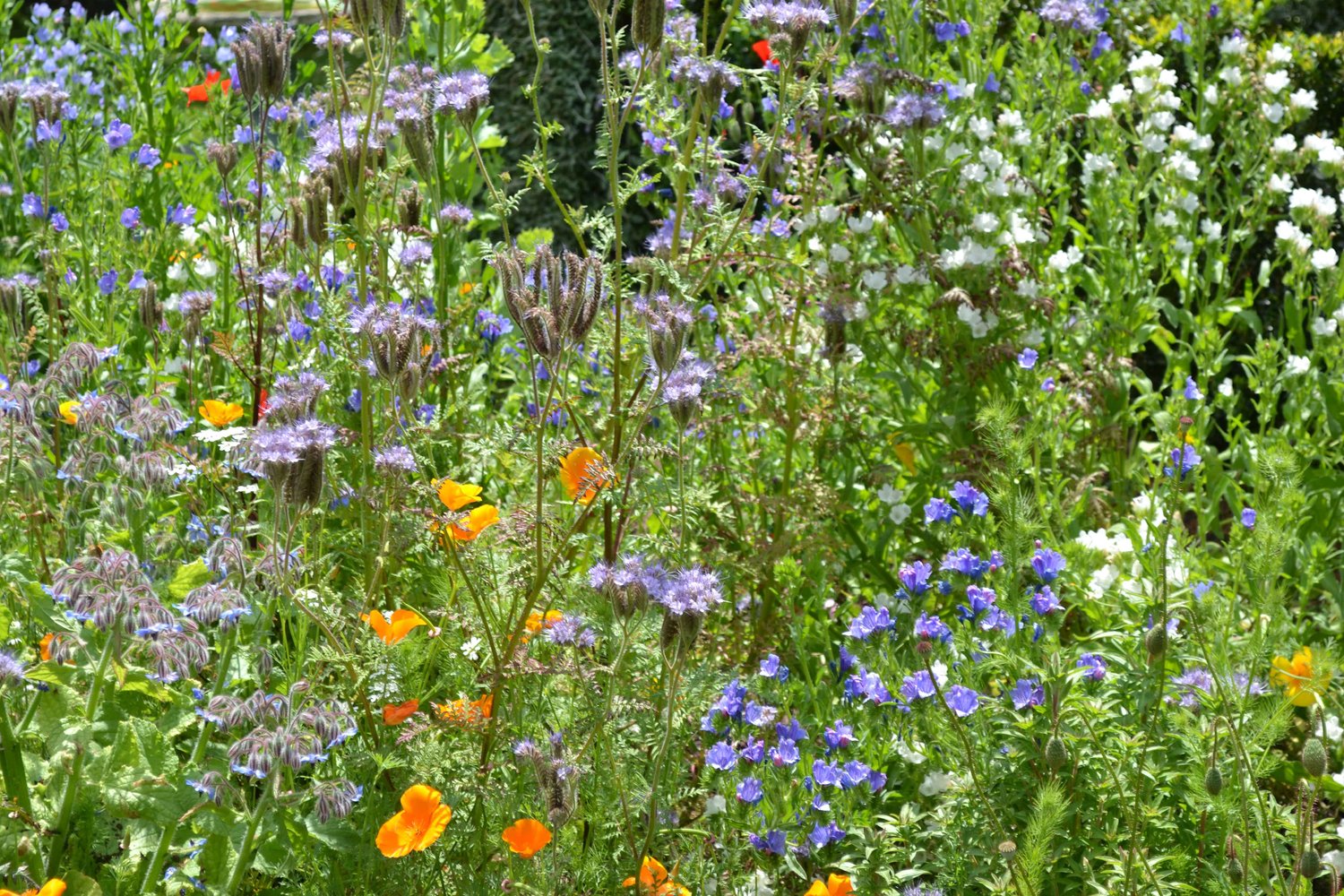 Photo courtesy www.ministryofground.co.nz
A big trend developing over the last few years is a return to a more naturalistic garden design. Flower beds are more diverse, with a focus on heritage varieties that are subtle and delicate. Plant selection is based on what grows best in that location, and weeds and self-seeding plants are tolerated (to a point!). The hard landscaping includes what Kevin McCloud from Grand Designs might call 'honest materials'—railway sleepers, corten steel, and terracotta pots.
Key design elements: more greenery, less flowers, structures that look 'unstructured'
Pasifika Style
Photo courtesy of www.secondnature.co.nz
The Pacific Islands have always been an inspiration, and as Auckland's climate becomes hotter and wetter, sub-tropical landscape gardens are increasingly popular, particularly where they offer shady spaces. These gardens often blend broad-leaf plants such as agaves, palms and banana with flowering plants such as canna lilies, vireya rhododendrons and gardenias. Ground cover can be pebbles or crushed shell. Once established, these gardens are relatively low maintenance.
Key design elements: lush and leafy, shady, sculptural, water features, winding paths
A sustainable lawn
Photo courtesy of jury.co.nz
Even for those who prefer a lawn over a garden, it's possible to add more diversity by allowing different grasses and ground-covering species to co-exist. Meadowscapes are a popular alternative that encourages and supports bird and insect life. Add some rocky outcrops and a gently meandering path to complete the look.
Key design elements: Tall grasses, random planting, nature 'enhanced'
Environmentally resilient
Photo: Pinterest
January 2023 has been unseasonably wet so far, and while we wait for the sunshine to arrive, there's time to reflect on our final gardening and landscaping trend—resilient gardens. As the weather becomes more unpredictable, our gardens must be better prepared to handle extreme wet and dry conditions. Mulch can help distribute rainfall more evenly during wet periods and, more importantly, helps retain that moisture when things get dry. Good drainage will be essential if you want a garden or lawn that doesn't stay boggy and unusable. A well-designed combination of paved and permeable surfaces can help direct water away from traffic areas. In times of heavy rain, raised garden beds can be more productive as the soil tends to be less water-logged.
Key design elements: Beautiful pebbles covering effective drainage, resilient plant varieties, water conservation features