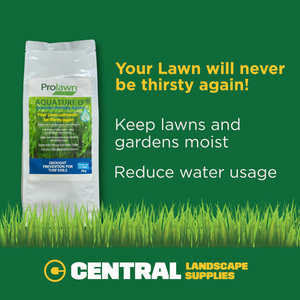 Central Landscapes Aquaturf Crossword Giveaway
Complete the crossword below! When you're done - print or screen grab it (click on menu bottom right and select print), then email it to us at info@centrallandscapes.co.nz and you're in the draw to win a pack of Prolawn Aquaturf! (3 packs to be won). Entries close Tuesday 18 January 2022.
Deal with dry clay soils in summer and ponding areas in high rainfall events by applying Aqua Turf G over the lawn. This product increases the absorbancy of water into the soil, reducing stress on the grass. Great for planting new lawns and gardens, to aid moisture distribution ahead of dry periods.